Do you have the coverage you need for life's little "Upsets" ?
Hours 8:30 - 5:30 M-F
Get a Free Quote
Call Us 830-709-0250.
Email us AMontelongo@TWFG.com.
Complete short questionnaire to the right and click submit.
Click the "Get a Quote" button for an instant quote.
Auto Insurance
South Tex Insurance represents more companies than most other agencies so you benefit from a simple formula:
More Companies + Better Service + Caring Agents = Satisfied Customers
All of our personnel are Licensed Insurance Agents who can help you make the right choices to make sure you have the protection you need, at a price you can afford. Please ask about: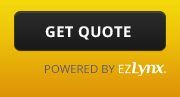 How to save up to 30% on your entire premium using a device to monitor your driving habits.
Companion discounts available for insuring your home, and auto(s), with the same company.
Loan/Lease Gap or new car replacement coverage if your car is new within the last year.
Our commitment to you is that we will work harder than our competition to make sure you get the coverage you need, at a price that you can afford.
Rest assured, we follow the highest industry standards to safeguard your personal information. A South Tex Insurance quote will not impact your credit score.