Unfortunately, disasters happen . . Are you protected ?
Hours 8:30 - 5:30 M-F
Get a Free Quote
Call Us 830-709-0250.
Email us AMontelongo@TWFG.com.
Complete short questionnaire to the right and click submit.
Click the "Get a Quote" button for an instant quote.
Homeowner Insurance
All of our personnel are Licensed Insurance Agents who can help you make the right choices to make sure you have the protection you need, at a price you can afford. Please ask about: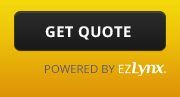 Companion discounts available for insuring your home, and auto(s), with the same company.
Why you should have Replacement Cost coverage for your dwelling and personal property.
Ways we can save you money for coverage on your valuables.
How to get additional liability protection with low-cost Umbrella insurance.
More Companies + Better Service + Caring Agents = Satisfied Customers
Our commitment to you is that we will work harder than our competition to make sure you get the coverage you need, at a price that you can afford.
Rest assured, we follow the highest industry standards to safeguard your personal information. A South Tex Insurance quote will not impact your credit score.